Easy Gym exercises for weekend Cricketers
Possibly the most important part of the One-Day Cricket World Cup is the amount of runs you can put on the board. We should expect to see a record year for boundaries at this year's tournament here in England.
Jason Roy's record run scoring in the last few weeks has paved the way for a great tournament, however some of these exercises here can be beneficial for the weekend cricketer as much as they are for the ODI professionals.
Lunge with rotations
This drill is great done with a band or a cable machine and can be done slow and controlled or even explosively with a medicine ball.
4 sets x 12 reps.
Squat to overhead press
Squat down to a box, tap your bum and then stand up and press the dumbbells overhead. Slowly lower the dumbbells back and squat back down again.
 4 sets x 12 reps.
Walking Lunges
Walking forwards into a lunge and then up to a high knee, repeat progressing forwards then repeat backwards. Ensure knees do not travel over toes on the front leg and continue forwards. Easily completed with dumbbells in hands or carrying a water bag or sand bag.
4 sets x 8 each leg (16 all together).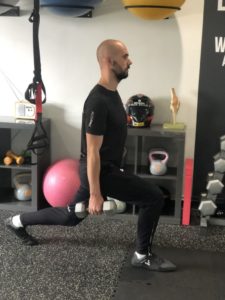 Spiderman with rotations
Just as important as the strength is the mobility work to increase range of movement, reduce injury risk and reduce DOMS post strength work. These two easy drills go well with the above and can be incorporated into your warm up or cool down and can easily be progressed into a flowing movement.
Start in a press up and bring one foot high, place hand on ankle and one on knee, lean into knee and rotate the opposite way with chest.
Repeat 5-6 times each side.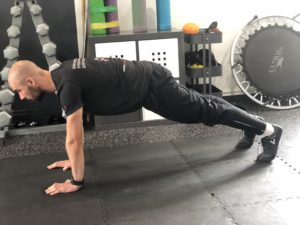 Hurdle lunge
Side step under a hurdle, keeping chest up and back straight. Stand up on the other side and repeat again going back the other way.
Repeat 8-10 times each side.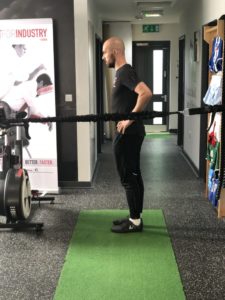 ---
Best Sport Injury Clinic for Sportsmen & Sportswomen in Leicestershire
Function Jigsaw sports injury clinic is based in Wigston, Leicester and we specialise in Sports injury rehabilitation. Our sports therapists have years of experience in sports physiotherapy and sports massage. For more information and booking, please contact us to make an appointment. You can also call us on 0116 340 0255 or email us at info@functionjigsaw.co.uk